Tahir Tuluk
Founder Partner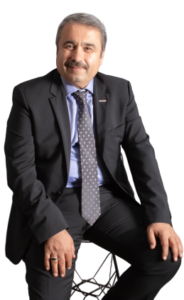 Tahir Tuluk, born in Alanya in 1963, is married and has three children. He completed his primary and secondary education in Alanya and his undergraduate education at York University, Department of Business Administration in Turkey.
He started his business life in 1984 by establishing his own business in the white goods sector. As of today, he is the Chairman of the Board of Tuluk Group, which operates in the Telecommunication, Construction, Durable Consumer Goods, Agriculture, Food and Furniture sectors.
Tuluk, which is Turkcell's business partner in five cities, is also the founding partner of Mobilfon, one of Turkey's first mobile phone renewal centers.
Tuluk also invests in promising startups, primarily in the software sector, with venture capital funds, of which he is a member of the board of directors.

Feedback form
contact with us
If you'd like a free consultation, please start by completing the form: